A Pepper Grinder Post
Defensive Driving
I received a bit of a shock when I got our latest insurance bill. Our car and home insurance had gone up by quite a bit. I called our insurance company the next day to find out what was going on. It wasn't as if I had just bought a shiny new BMW for a teenage driver with two speeding tickets. In fact, nothing had changed at all. I was hoping the increase was a mistake. The lady I spoke with was very nice. She quizzed me a while, and we determined that I was getting every single deduction I was eligible for. The rate increase was apparently due to the insurance company doing something like re-baselining in our state. (Don't hold me to that; it might not even be close to the word she used. I just know she used some phrase which managed to sound completely derived from English words, and totally baffling--both at the same time.)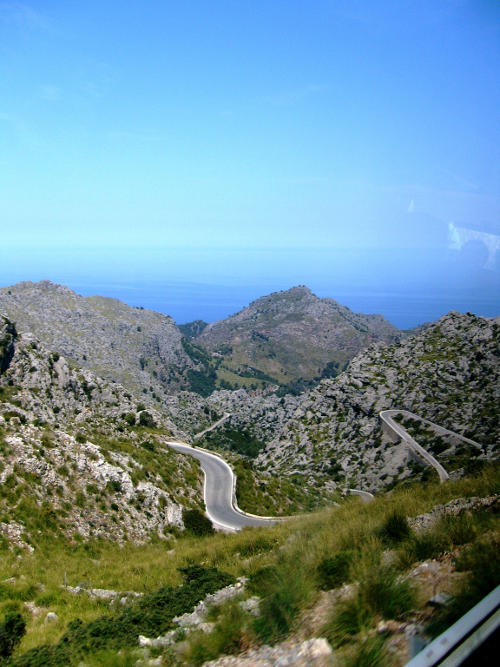 The lady with whom I spoke really was one of the most helpful insurance people I ever talked to. She told me that there were two other things I could do to lower my rates. One was to take an online defensive driving course. This would immediately lower my rates by a modest percentage. The other was to install gizmos on both of our vehicles, which would record how often I came to a sudden stop or accelerated too fast or did other things the insurance folks deemed risky. I really wanted to bring my bills down, so my wife and I decided to do both. Perhaps sometime, if I feel inspired, I'll tell you about my experiences with the gizmos, but today I just wanted to tell you about the Defensive Driving course.
Part of what I loved about the insurance lady I talked to was that she didn't sugar-coat things. She told me, in no uncertain terms, that the defensive driving course was unspeakably boring and took a long time to complete. This taught me two things:
There are great benefits to setting the bar low. Compared to what I was expecting after getting off the phone, the class wasn't bad at all. I mean, it wasn't thrilling, but parts were interesting, and I really felt like I learned some useful things.
The lady I spoke with could not have ever been to anything like some of the trainings they make human services workers and IT people (the two fields I've been in during most of my working life) attend. I remember a course all of my company's IT workers were forced to attend, several years ago. The first two letters in the course name were IT, but it had absolutely nothing to do with IT that I could see. My only guess is that the course name is an acronym in some other language for Memorizing Boring Business Buzzwords. Honestly, compared to that course, the defensive driving course was positively scintillating.
I mentioned that I learned some things from the defensive driving course. One of the most interesting was where a driver should focus. Not surprisingly, they wanted a driver to be making frequent scans of his mirrors and speedometer, as well as keeping an eye out to the sides and in front of the car for potential hazards. However, when not scanning, they wanted us to focus far down the road--basically, on the horizon. They said one of the biggest mistakes most drivers make was focusing on a point not far enough in the distance. The course asserted that drivers who focused far down the road drove in a straighter line and more steadily than drivers who focused on a nearer spot. I was a little suspicious of this, but I have to say that after trying it myself, I really think it's true. When I look way down the road, as well as doing periodic scans of what's happening close to the car, I find that I drive straightly and smoothly without even trying. I find that I'm much less likely to be forced to slow down suddenly, and most surprising of all, I feel that I am just as quick to notice things going on close to the car as when my focus is closer.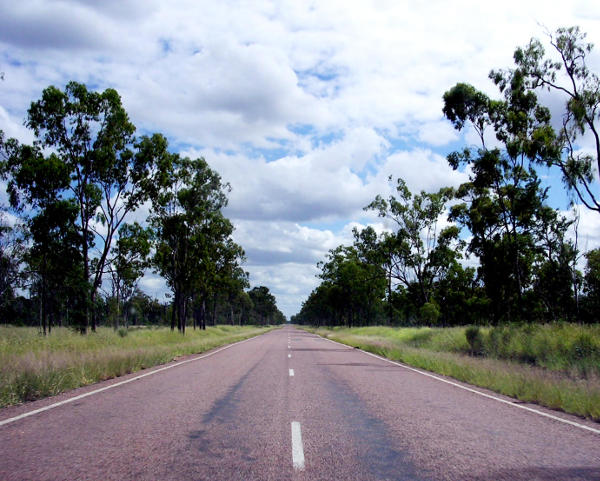 It struck me that this principle also holds for us as Christians. Speaking for myself, I think I am often too focused on what is happening right now. This makes me more likely to steer an unsteady course, and more likely to get side-swiped by something I didn't see coming. This makes me think of these verses in Hebrews 12:
Let us fix our eyes on Jesus, the author and perfecter of our faith, who for the joy set before him endured the cross, scorning its shame, and sat down at the right hand of the throne of God. Consider him who endured such opposition from sinful men, so that you will not grow weary and lose heart. (verses 2-3, NIV)
There was a whole lot going on around Jesus. Some was good; some was bad. But he was able to complete the incredibly difficult mission given him by his father, because he focused far down the road. He kept the finish line in sight. He didn't let day-to-day distractions take his eye off the final prize.
- Pepper
Posted 2015-11-21
*Photo Credits: photo of curving road by piotrarek