A Pepper Grinder Post
Life vs. Death
It is early March as I write this. The area where I live has a ban on burning, except for barbecue grills, from April first until October first. The lot our house sits on has lots of trees. This means that lots of dead branches fall down when the wind blows. It also means that if I want to keep our property from becoming an impenetrable forest, I need to go outside from time to time and saw a bunch of lower branches off trees.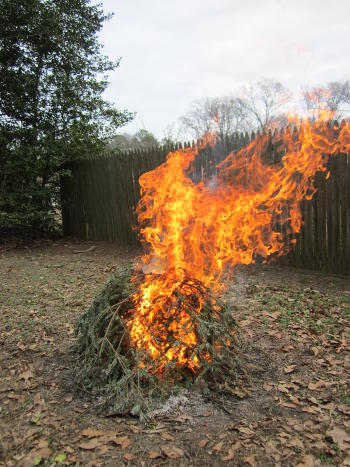 All this is to explain why, for the past several weeks, I've gone outside on Saturday morning, started a fire, piled branches on it, and then gone around our property with a saw, cutting up fallen trees, cutting branches off living trees, and always returning to the fire to pile on more branches so they can be reduced to smoke and ash.
It feels as if most of what I'm doing is connected with death. I'm either disposing of dead trees and branches, or I'm killing living branches. What's more, since the Fall of Man, we live in a world where death is a given. Every living thing dies sooner or later. You would think that between my hacking and burning, and this ever-present death, our lot would soon be as barren as the moon.
It isn't. In fact, I feel that I am barely keeping up. Often I am falling behind. While I'm cutting off some low holly branches that were much smaller a few years ago, ivy plants are slowly but inexorably growing under the siding of our house in one spot, or taking over a walkway in another. I rip weeds out by the roots, but in a few weeks, new weeds are taking their place. All this is in spite of the fact that killing is usually a quick procedure, while coming to life and growing takes time.
I'm led to this conclusion: Although death is constantly at work in the world, the life that God created when he created the world is stronger. This makes me think about the time in the future when we will hear: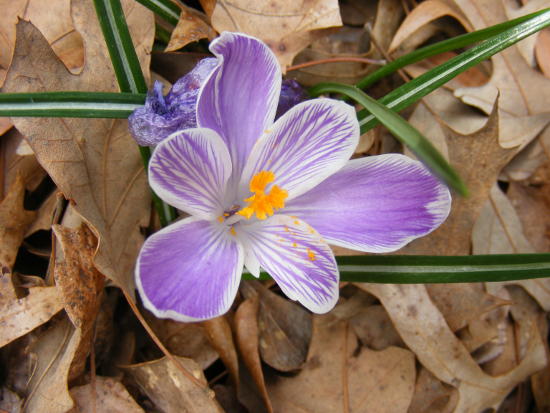 "Now the dwelling of God is with men, and he will live with them. They will be his people, and God himself will be with them and be their God. He will wipe every tear from their eyes. There will be no more death or mourning or crying or pain, for the old order of things has passed away." (Revelation 21:3-4, NIV)
If life is so powerful now, when death opposes it constantly, what will that force of life be like when death itself has been destroyed? That is what heaven will be. Not like an eternal church service, but pure, unadulterated life. It will be like a sunny spring day when you can almost feel the plants growing, but magnified a million times. This will be never-ending LIFE in the presence of the author of life.
- Pepper
Posted 2017-03-10