A Pepper Grinder Post
Did Mary Say Yes?
I heard a sermon recently that focused on Mary in Luke chapter 1.  The central message was that Mary said "yes" to God and so should we.  Let me say at the start that I think very highly of Mary.  I think she had a willing, submissive attitude to God, and that God was very pleased with that.  But let's look at the passage in Luke 1:26-38 where Mary is told of her unique mission and see if her response could be considered a "yes."  Here is the passage in the NIV (which I like quite well here):
In the sixth month, God sent the angel Gabriel to Nazareth, a town in Galilee, to a virgin pledged to be married to a man named Joseph, a descendant of David. The virgin's name was Mary.
The angel went to her and said, "Greetings, you who are highly favored! The Lord is with you."
Mary was greatly troubled at his words and wondered what kind of greeting this might be.
But the angel said to her, "Do not be afraid, Mary, you have found favor with God.  You will be with child and give birth to a son, and you are to give him the name Jesus. He will be great and will be called the Son of the Most High. The Lord God will give him the throne of his father David, and he will reign over the house of Jacob forever; his kingdom will never end."
"How will this be," Mary asked the angel, "since I am a virgin?"
The angel answered, "The Holy Spirit will come upon you, and the power of the Most High will overshadow you. So the holy one to be born will be called the Son of God.  Even Elizabeth your relative is going to have a child in her old age, and she who was said to be barren is in her sixth month.  For nothing is impossible with God."
"I am the Lord's servant," Mary answered. "May it be to me as you have said." Then the angel left her.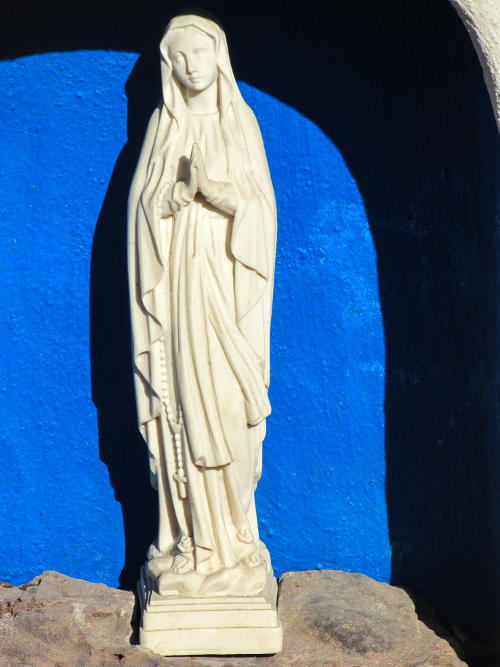 Perhaps I am splitting hairs, but it seems to me that for us to praise someone for making a decision, they need to have been allowed to make the decision.  It's like in some war movie, where the commander comes in and asks the star of the movie if he is willing to go on a suicide mission.  If the star looks at a picture of his sweetheart and sheds a tear or two, but then squares his shoulders and says he'll go, he has made a choice.  If he had said no, the commander would have nodded understandingly and gone off to talk to his number two pilot.  On the other hand, suppose the commander had come in and said, "Smith, I'm ordering you to go on a suicide mission."  If Smith had bravely saluted and said, "Yes, sir," we would think much better of him than if he had started throwing a tantrum, but we could not really say that he had said, "Yes."
So has Mary been ordered or given a choice?  Let's look at Gabriel's words where he communicates God's message to Mary.  You will be with child and give birth to a son….The Holy Spirit will come upon you and the power of the Most High will overshadow you.  If my boss came to me and said, "You will build and configure a new Linux server," I would not think I had a choice.
Of course, maybe there is a cultural difference in how things are expressed.  Maybe angels talking to mortals in Bible times sounded as though they were not giving the person a choice, but really they were.  An easy way to see if this is correct is to find an example where someone is commanded to do something by God in a way similar to what we see in Luke 1, but where the person did not acquiesce as Mary did.
How about Moses?  God appeared to Moses in Exodus 3 and 4 and commanded him to go and rescue his people from the power of the Egyptians.  Having already tried to rescue the Israelites 40 years earlier, and as a result, having had to flee Egypt because Pharaoh was trying to kill him, Moses is less than excited about this assignment.  He makes this and that objection, and finally ends up saying, "O Lord, please send someone else to do it."  (Exodus 4:13, NIV)
That's the part of the story where God should have said, "Suit yourself" or something like that, and gone off to find someone else willing to lead the Israelites out of Egypt.  But did he do that?  Not at all.  He was mad at Moses, but he simply overcame the final objection of Moses (his speech difficulties) by sending his brother Aaron to be his spokesperson.  As for the request of Moses to get out of his assignment, this seems to be ignored.  The bottom line?  Moses did not have a choice.  I am sure God would have been more pleased with him if he had readily agreed to his task, but saying no did NOT get him out of it.
Another example closer to Mary (actually earlier in Luke 1) is Zechariah, the father of John the Baptist.  Before Gabriel appeared to Mary, he had visited Zechariah in the Temple and told him that the prayer he and his wife Elizabeth had prayed for years for a child was being answered.  You would think this would be great news, but Zechariah's reaction is suspicion (not so surprising when you imagine how much disappointment he and his wife must have experienced).  Does Gabriel go off in a huff?   I could picture him saying something like, "So you don't like my news?  Fine, I'll go find somebody who does."  But he doesn't.  He isn't pleased by Zechariah's reaction, and he announces that his punishment will be being unable to speak until the baby is born.  But he does not go off to find another elderly couple to give birth to John the Baptist.  As with Moses, the recipient's imperfect response to God's command does not negate the command.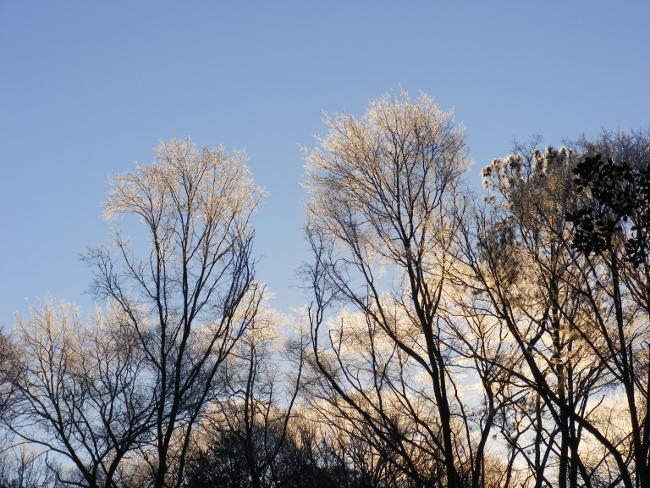 This says to me that even if Mary had reacted badly, God's plans would not have changed.  This means that Mary did not "say yes" (and so enable God to act), because she did not have a choice.
Was Mary's reaction a wonderful reaction that we all should seek to emulate?  Yes, I believe it was.  The difference between my take on the passage and the sermon I heard was not that I think worse of Mary.  The difference is in the extent to which we humans can foil the plans of the almighty God.  When God has decided to do something, it IS going to happen.  Even if we decide to fight violently against God's plan, we will find our opposition accomplishing his purposes.  The difference is not in whether or not God is thwarted, but in whether we move along with God or paddle against an irresistible current.
The idea that we could make the wrong move and mess everything up for God is not a peaceful one.  The truth is much better.  God planned to send his son to die and reconcile us rebels to himself.  His plan couldn't be ruined by a distrustful priest like Zechariah or a murderous ruler like Herod, and it wouldn't have been hampered by a rebellious teenage girl.  The success of his plan did not depend on imperfect humans, but on his perfect love and perfect power.
Along with Mary, let us say, "My soul glorifies the Lord and my spirit rejoices in God my Savior."
- Pepper
Posted 2014-12-23
*Final quote is from Luke 1:46-47 in the NIV.
**Photo Credits: statue of Mary by Michael & Christa Richert
---
Comments on this post:
I just happened across your blog and read a few posts. I appreciate your interest in discovering what Scripture says, and then how you communicate the plain sense you discover in it. Regarding your recent post on Mary, I applaud the fact you didn't take your pastor's lesson at face value, and then studying it for yourself found a slight but significant discrepancy between it and what the text actually says. I have no disagreement with your take, but suggest a further nuance: if Mary would have responded differently, do you think that her participation in God's plan would have changed? When Israel needed water in the wilderness, God's plan was to supply it. To that end, he instructed Moses to speak to the rock; in his anger, however, Moses struck the rock. Even though water burst forth and satisfied their thirst, God forbade Moses from entering the Promise Land. Was God's purpose accomplished? Yes. Did Moses play an essential role in that purpose? Yes. Did Moses choose to participate righteously in God's plan? No. Which is why he was punished. The same is true of Zachariah. Because he did not believe the word when first delivered to him, he was punished. Nine months of being mute, I'm sure, was no walk in the Ol' Palestinian Park. Mary, being mortal, could not interrupt God's Sovereign plan to bring His Son into the world for the purpose of redeeming it, but Mary it seems could have radically altered her participation in that plan, in a great number of ways. I say all that to say this: a lot of people (very interested, God-seeking people) go heavy on either God's Sovereign Will or man's will (that while not sovereign can still trump that of the Almighty). I try to avoid both and let the Lord speak through text -- as I can tell you do too. So, yes. No disagreement here -- just a suggestion of further nuance to consider. Again, I greatly appreciate your thoughts that I've read so far, and look forward to reading more in the days to come. Peace!
-Justin December 27, 2014
Thanks so much for your thoughtful response. I really like what you say about Mary. I think that, as with many areas of Biblical truth, there is a balance when talking about God's sovereignty and man's freedom. God IS the ruler and I believe that Christians really miss the boat when we act like he has somehow limited himself for the sake of our 'free will.' On the other hand, the Bible DOES act like peoples' decisions matter. We are not just automatons. I think what you said hits that sweet spot between the two extremes. Our decisions cannot ruin God's plan but they certainly do have the power to make things better or worse for us.
-Pepper December 28, 2014
---